Setup the base before or after takeoff thanks to its smart setup system
Easy setup with one hand
Choose between 33° and 43°
The objective of the base is to have the screen right in front of your eyes.
Depending on your flight position, you may need the screen more tilted (43°) or less tilted (33°). If your position is quite horizontal or if you are quite far away from the cockpit, 43° is probably best for you. If you have a more upright position or pretty close to the cockpit, 33° is more recommended.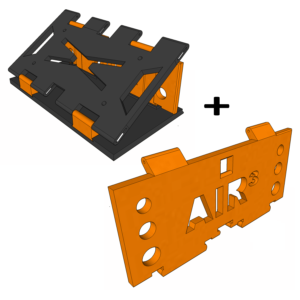 Having difficulties to choose?
No worries: you can switch from one to the other. Only the back part changes. You can directly get both parts with the "Base 33°&43°".